Join us on November 4 and 5 as we pack to fulfill our goal of 100,000 nutritious meals to be distributed in Haiti!
Haiti Under God (HUG) is excited to partner with Feed the Hunger, an organization that provides meals to children and families in need around the world. According to the World Food Programme, around 4.5 million Haitians, almost half the country's population, are currently experiencing high levels of acute food insecurity. The meals packed during this event will be distributed within Haiti. 
During the Packathon, teams of volunteers will assemble four ingredients: a carbohydrate (rice), a protein (soy or dehydrated pinto beans), dehydrated vegetables, and vitamin powder. These ingredients are packed in six-serving meal packets that are then weighed, sealed, and boxed. Bibles are also distributed with these meals to not only address physical hunger but spiritual hunger as well.
Our Packathon will be held in the Family Life Center at First Presbyterian Church, Columbia. We have two shifts available:
November 4 from 6:30-8:30pm

 

November 5 from 9:00am-11:00am (coffee and doughnuts served from 8:30am-9:00am)
Teams, businesses, and other organizations are welcome and encouraged to sign-up. Packing stations will allow up to 20 participants so please bring your team and help us make this event a success!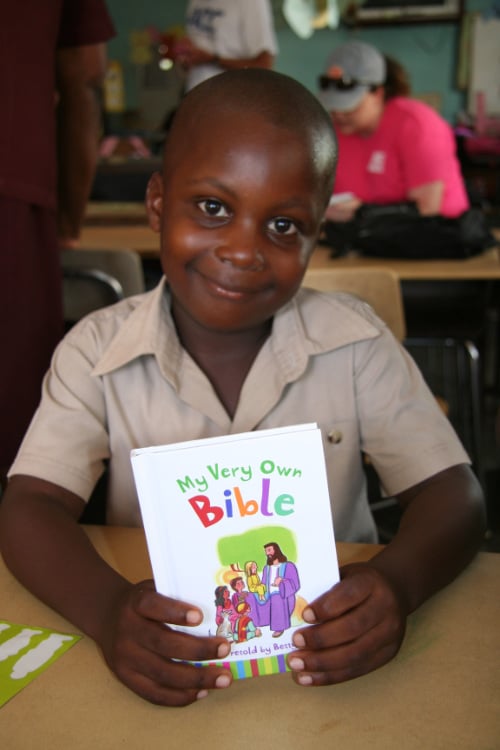 Registration for this event is closed.
Donate
By donating you can help with the ongoing efforts.
Learn More
Learn more about ministries that help the people of Haiti.
Mission Trips
Learn about mission trips to Haiti and how to plan for one.
Haiti Under God is a Christian organization sharing the love of God through education and the pursuit of sustainability while changing the lives of the Haitian people with the good news of Jesus Christ.